You regularly ask us what we do during the winter, 
today we answer you!

From November we start pruning the vines. It's a long and
meticulous step since you have to cut each vinestock one
after the other! The vine is a vigorous plant which 
develops very quickly. The first objective is therefore 
to give and keep the plant its shape. Pruning also helps 
to regulate this growth and determine 
the future quality and quantity of the grapes produced.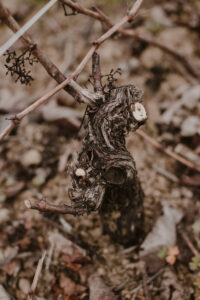 The vine pruning is divided into two steps.

The first pass cut the non-fruitful wood and leave our
 fruiting cane (wood of the year selected for the 
future harvest) straight.

It is during the 2nd pass that we fold and clean it. 
This second stage begins in mid-January and ends at 
the end of March.




Meanwhile, in the cellar, new vintages are being 
prepared for bottling. To then prepare all your orders.

Now you know everything!